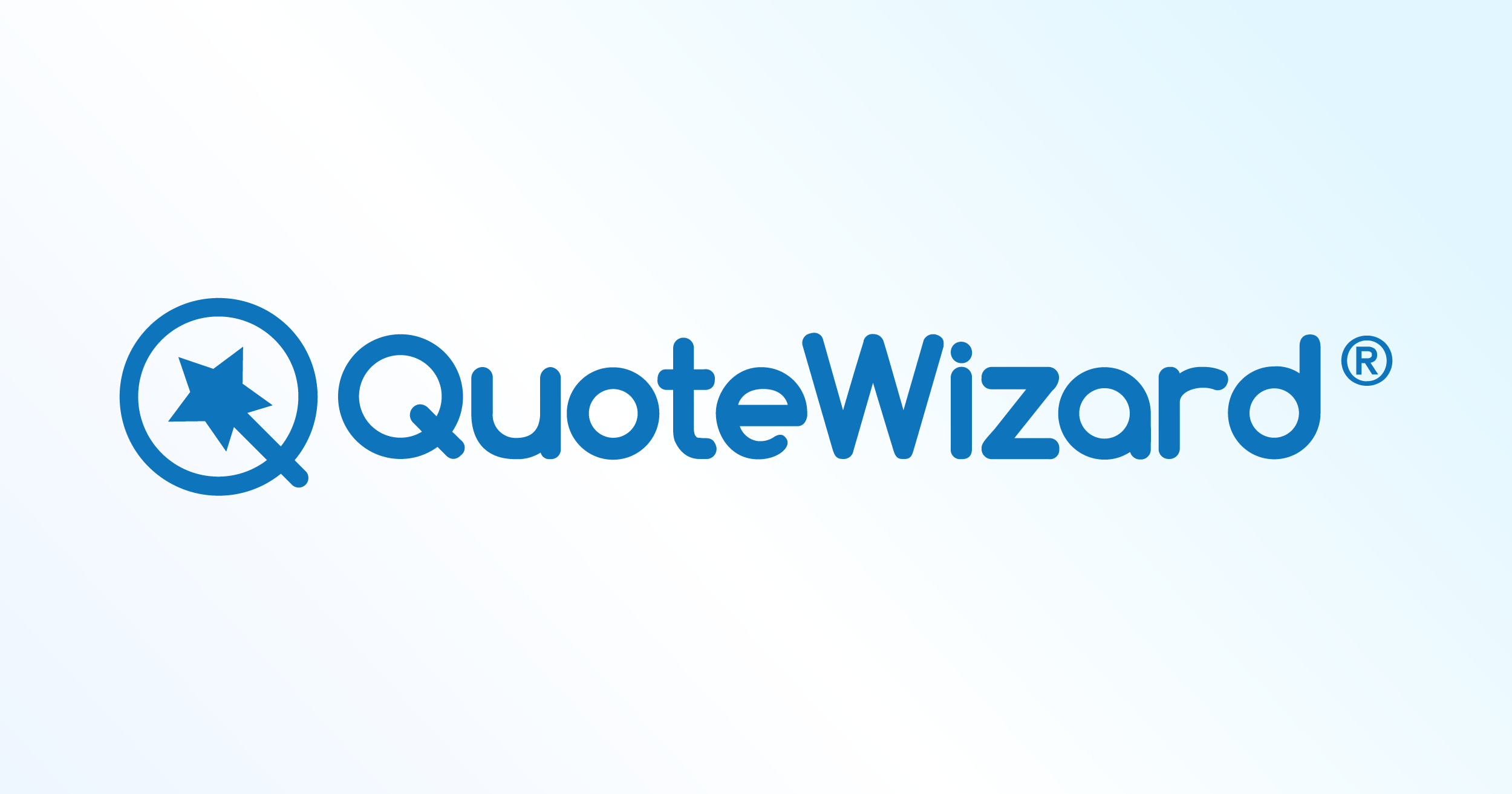 Compare Health Insurance Plans in Washington
Monday, September 9 2019 By Tess Owen
People in the Evergreen State are spoiled for choice when it comes to healthcare options. According to a study by US News, Washington has the second-best healthcare in the country thanks to accessibility, quality care, and good public health.
Health Care Choices in Washington
According to Washington's Office of the Insurance Commissioner, residents can get health insurance through several options:
Employer-provided

From your employer
Through your spouse's employer
Through COBRA

Individual or family plans

Through Washington's health care marketplace
Directly from a health insurance company

Government-assisted

Medicare
Medicaid (Apple Health)
Where do most Washingtonians get their health insurance coverage?
Washington State (WA) Health Insurance Sources
Sources
Percent
Employer-Provided
45%
Individual or family
9%
Medicaid
18%
Medicare
15%
Other Public Care
3%
Uninsured
11%
Source: Kaiser Family Foundation, Health Insurance Coverage of the Total Population
Nine percent of Americans are uninsured, meaning Washington is ahead of the curve. That bodes well for policyholders, as a high amount of uninsured people can boost costs for insured people.
Washington Medical Insurance Costs and Rate Factors
Washington residents spend an average of $7,913 per year on health care expenditures, slightly less than the national average. What determines your health insurance rates in Washington? Health care costs vary quite a bit from person to person, based primarily on these factors:
Get affordable health insurance in Washington
Ready to see if you're eligible?
Find Plans
Body Mass Index
A high body mass makes you statistically more likely to suffer from numerous health problems. That's why health insurance companies analyze your BMI to assess your risk-level. A high BMI leads to high health insurance rates.
In 2016, Washington had a 27.7 percent obesity rate, the 39th highest rate in the country. Out of the thousands of Washingtonians who used QuoteWizard to compare health insurance plans, only 26 percent of shoppers have a BMI in the obese range.
Tobacco Use
Smokers pay more for health insurance due to the substantial risks from smoking. About 13.5 percent of Washingtonians are smokers, the fifth lowest rate in the country.
Age
A health insurance plan for an older person costs up to three times more compared to a young person. Washington residents who used QuoteWizard to shop for health insurance are, on average, 43 years old.
Plan type
It's no surprise that more coverage costs more money. Marketplace plans come in metal tiers: bronze, silver, gold, and platinum.
How much is health insurance in Washington? These are average monthly premiums for each plan type for a 40-year-old non-smoker from Washington in 2019, the most recent year this data is available.
2019 Washington State Martketplace Plan Rates
Bronze
Silver
Gold
$338
$370
$431
Source: Kaiser Family Foundation, Change in Average Marketplace Premiums by Metal Tier
Premiums for gold plan cost nearly 43 percent more than a bronze plan. That's not surprising considering the fact that gold plans cover 80 percent of healthcare costs, rather than 60 percent coverage with a bronze plan.
Some people qualify for catastrophic plans, the lowest amount of possible coverage. A catastrophic plan, comes with a $7,150 yearly deductible. Even with a higher premium, a bronze or silver plan will likely save you money if you actually need to use your health insurance.
Location
Your zip code plays a large role in your health insurance premiums. Why? First, each state has different laws, regulations, and health care providers.
Second, health insurance rates are community rated, according to Washington's Office of the Insurance Commissioner. Due to this, rates are based in part on the combined claims everyone files. If your neighbors file claims at an abnormally high rate, you might face a premium hike.
That means living in a health-conscious state can lead to lower premiums. According to America's Health Rankings, Washington is the ninth healthiest state in America. 
Best Washington Health Insurance Companies
What are the best health insurance companies in Washington? Thanks to the state's robust healthcare system, residents have many choices when shopping for a policy. These companies offer individual and family plans in Washington:
Asuris
Asuris health care plans are available in these Washington state counties:
Adams
Asotin
Benton
Chelan
Douglas
Franklin
Garfield
Grant
Kittitas
Okanogan
Whitman
If you live in a county serviced by Asuris, you have the option of a bronze, silver, or gold plan. Plan benefits include a 24-hour nurse line, Telehealth, and fully covered preventive care. Asuris also offers health advice, including health coaching and disease management.
Phone Number: (509) 922-8072
BridgeSpan
BridgeSpan offers several programs for members. They include Bump2Baby, 24-hour nurse line, health coaching, disease management, and more. MedSavvy, a side-by-side medication comparison tool, helps members choose the right medication. Telehealth allows you to have your appointment over the phone or on video chat. All BridgeSpan plans include preventive care benefits at no extra cost, which include flu shots and annual exams.
BridgeSpan is a health insurance company for individuals and families. Plans include benefits that range from health coaches to pregnancy support. The health plans are available through insurance exchange marketplaces in Oregon and Washington.
Phone Number: 1 (855) 857-9944
Coordinated Care
Coordinated Care offers Medicaid and low-income health insurance. Eligibility depends on your:
Age
Income
Family size
Special needs your family may have
There are several plans and providers to choose from. That includes Ambetter, Apple Health, Apple Health Core Connections, and Medicare Advantage. The Ambetter Plan has two plan options – Balanced Care (silver) and Secure Care (gold). Washington Apple Health Plan is a state health plan that aids low-income adults and families. Apple Health Care Connections is designed for:
Children and youth in foster care or adoption support
Young adults in extended foster care (ages 18 to 21)
Young adults ages 18 to 26 who aged out of foster care
Medicare Advantage plans include benefits like a 24/7 nurse advice line and gym memberships plus dental, hearing, and vision care.
Coordinated Care offers health care services to over 200,000 members throughout Washington state. The company focuses on individuals, whole health, and local involvement.
Phone Number: 1-877-644-4613
Health Alliance
A membership with Health Alliance comes with several benefits. They include fitness discounts, an anytime nurse line, a program to help you stop smoking, disease management resources, and more. Coverage with a Health Alliance plan will vary. But their plans always cover emergency room trips, hospital stays, certain prescription drugs, lab tests, and more.  There are several plan options: PPO, POS, short-term, high deductible, and catastrophic plans. Plan levels include bronze, silver, and gold, which cover 60, 70, and 80 percent of costs.
Health Alliance includes 168 health plans in 22 regions across the country. The company boasts a 85.6 percent member retention rate and 90 percent of claims processed within 19 working days.
Phone Number: 1-877-561-1527
Kaiser Permanente
Kaiser Permanente has over 1,000 physicians in 25 locations across the state, plus seven hospitals. There are several individual and health plans available through the company. They include gold, silver, bronze, catastrophic, Core and Flex, VisitsPlus HD, and HAS-compatible plans. Plans cover routine appointments, preventive care, wellness programs, and more.
Kaiser Permanente Washington has more than 710,170 members across Washington. The company's mission is "to provide high-quality, affordable health care services and to improve the health of our members and the communities [they] serve."
Phone Number: 206-630-4636
LifeWise
LifeWise members benefit from virtual care, a mobile app, a 24-hour nurse hotline, and more. The plans levels offered include bronze, silver, and gold. You can enroll in a LifeWise Essential Health Plan in these counties:
Adams
Asotin
Clallam
Clark
Columbia
Garfield
Jefferson
Okanogan
Spokane
Thurston
Walla Walla
Whitman
They also offer online health and symptom evaluation tools. These provide trackers and health assessments to determine your risk for certain conditions.
LifeWise, founded in 2002, covers more than 2.2 million people in Washington and Alaska. They provide health, life, vision, dental, stop-loss, disability, and workforce wellness programs.
Phone Number: 800-592-6804
Molina
Molina member benefits include MyHealth Care Centers and a 24-hour nurse advice line. The company also offers health management programs for asthma, diabetes, motherhood, weight loss, and more. Deductibles range between $525 to $4,950 for individuals and $1,050 to $9,900 for families.
Molina has served Washington since 2000. The company covers over five million people across 15 states. Their mission is to "provide quality health care to people receiving government assistance."
Phone Number: (800) 869-7165
Premera
Premera plan options vary based on the county you live in. You can choose from a bronze, silver, or gold plan. Your ideal plan depends on how much you expect to see the doctor, your health, and more.
Premera covers over two million people. It's the largest health plan in the Pacific Northwest. They offer programs for wellness and prevention, disease management, and patient safety. Premera implements these programs through health, life, vision, dental, workforce wellness, and more.
Phone Number: 800-722-1471
Regence
Regence provides wellness tools like decision points, a symptom checker, and health and wellness media. Members can access programs like a health coach, Telehealth, case and disease management, and Advice24. Regence plans come in three levels: gold, silver, and bronze. The gold level has high monthly premiums and low out-of-pocket costs. The bronze plan has higher out-of-pocket costs and low monthly premiums. The silver level is somewhere in between. All plans offer MDLIVE, preventive care, essential benefits like maternity care and ER services, and prescriptions.
Regence contracts with in-network providers including doctors, hospitals, labs, clinics, and pharmacies.  Regence is involved in the community through a considerable charity outreach.
Phone Number: 1 (888) 367-2112
Exchange and non-exchange plans are available from many of these companies. What policy you qualify for depends on which county you live in. Check out this map of Washington's health insurance options by county. Use Washington Health Plan Finder to apply for coverage.
Washington Health Care Insurance Laws
Thanks to the Affordable Care Act, insurance companies can't use certain factors when pricing your policy.
Pre-existing conditions: Insurance companies can't charge higher rates to people with pre-existing conditions. Before the ACA, people with pre-existing conditions paid considerably more for health insurance.
Gender: Though women historically pay more for health care, the Affordable Care Act mandates that insurance companies cannot charge men and women different premiums for the same plan.
Insurance and medical history: Before ACA, insurance companies analyzed your medical history and your past insurance coverage. People with previous medical problems or lapses in insurance used to face steep premiums – if they could even get coverage to begin with.
Marketplace plans have out-of-pocket maximum limits. In 2018, the out-of-pocket maximum is $7,350 for an individual plan and $14,700 for a family plan.
Washington state law requires that insurance companies provide some coverage for these services:
Anesthesia for dental services
Chemotherapy and cancer medications
Contraceptive coverage
Diabetes
Emergency medical services
Mammograms
Women's health care services
There are additional health care services that providers must offer. To see more, read the full list from insurance.wa.gov.
Medicare and Medicaid in Washington
Medicare and Medicaid are both government-funded health care programs, with each option catering to different types of people. Medicare provides health coverage to seniors, while Medicaid assists low-income families and children.
Medicare
Washington residents ages 65 and up qualify for Medicare. There are numerous coverage options within Medicare including parts A, B, C, D as well as supplemental coverage plans. Residents can also qualify for a Medicare Savings Program:
Single person with a monthly income lower than $1,386 and assets less than $7,560.
Couple with a monthly income lower than $1,872 and assets less than $11,340.
Medicaid
Washington is one of the states with expanded Medicaid. In Washington, Medicaid is called Apple Health. These are the state's Medicaid financial requirements.
| Household Size | Maximum Yearly Income |
| --- | --- |
| 1 | $16,612 |
| 2 | $22,491 |
| 3 | $28,369 |
| 4 | $34,248 |
| 5 | $40,127 |
| 6 | $46,005 |
| 7 | $51,884 |
| 8 | $57,762 |
Washington State Office of the Insurance Commissioner
Website: Homepage Insurance Commissioner: Mike Kreidler Insurance Hotline: 800-562-6900 Office Hours: Monday – Friday
8:00 am to 5:00 pm File a Consumer Insurance Complaint Complaint Page
QuoteWizard.com LLC has made every effort to ensure that the information on this site is correct, but we cannot guarantee that it is free of inaccuracies, errors, or omissions. All content and services provided on or through this site are provided "as is" and "as available" for use. QuoteWizard.com LLC makes no representations or warranties of any kind, express or implied, as to the operation of this site or to the information, content, materials, or products included on this site. You expressly agree that your use of this site is at your sole risk.